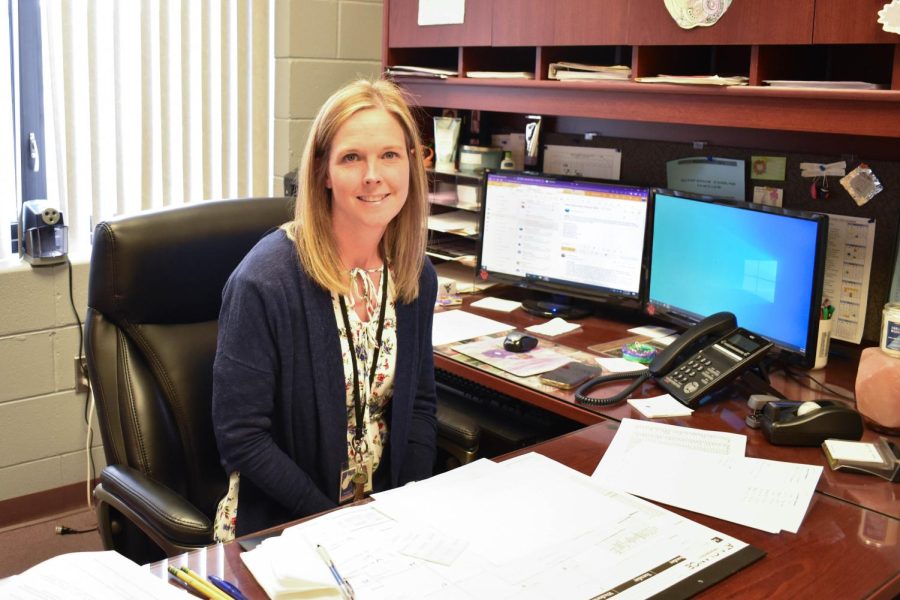 School Counselors Supports Students
Mrs. Carter and Mr. Talbott are guidance counselors at Elkins High School. On a day-to-day basis there are different portions that they have to complete. Most think of someone you can talk to, or get support from. Which yes that is a main factor in their job, but there is so much more that they do that most may not realize. 
The counselors provide college prep and transitions to post-secondary plans such as military, or a  technical/trade school. They get with seniors often to discuss, prep, and plan their future no matter what that may be. Workshops are also arranged as well as student programming, camps and other activities that may help with the path to their future. 
Advertising different colleges and programs during lunch or throughout the school day, all year long gives students an opportunity to see what's out there. Outside agencies can be used for the students mental health or career and college. 
Credits are also a huge factor, needing a certain amount to graduate. If a student is in danger of failing or not earning a credit then they can help with that. They plan out a strategy so students can obtain their high school diploma. They help with getting you the right classes and scheduling to make sure you have the right credits to graduate.
In the beginning of the school year, freshman orientation is also held by the counselors. It gives the students who are transitioning from middle school to high school an idea of what to expect. 
The hygiene closet located in the guidance office students can openly use for feminine products, deodorant, or clothing items that the student is in need of.
"Everyday's a new day," said Mrs. Carter. It could range from career path planning, to scheduling, to lunch duty. These counselors do way more than just providing comfort, or getting classes arranged. 
Mrs. Carter noted: "I've always wanted to work with high school students, I enjoy watching you guys grow. Just assisting students has always been a passion of mine."
Mr. Talbott had a similar story, "I knew that when I was in college I wanted to work with people and help people in some way, and eventually figured out I wanted to work with students in the school system."