Mrs. Lambert
The principals of Elkins High work hard to make sure students are safe and comfortable in the school's environment–among all those who enter the school premises. Mrs. Lambert is the head principal while Mr. Currence and Mr. Rayfield act as the assistant principals.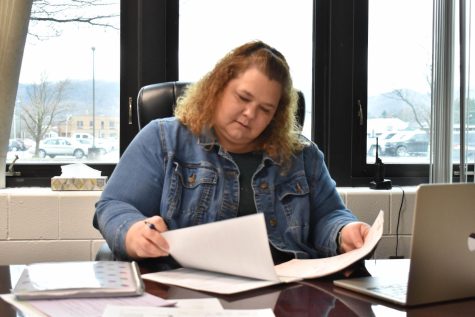 Mrs. Lambert's morning starts around 5:15. As the head Principal, she is primarily responsible for the school curriculum. When she starts her day she makes sure there are enough subs for all the teachers and custodians, while working with the county office. 
She is also tasked with scheduling activities and academics. Currently, Mrs. Lambert is working on the master schedule for the 2023-2024 school year. She is a frequent attendant of the principal meetings and Boards of Education meetings as well.