EHS Students Host Fundraiser For Classmate
On Friday, October 21, 2022 Elkins High School hosted a fundraiser basketball tournament for a fellow student during school hours. Raising nearly $1200, students could get out of class and support Cameron and his family. The floors rumbled and the roars from the game could be heard throughout the school as students and staff shared their spirit and passion for the community.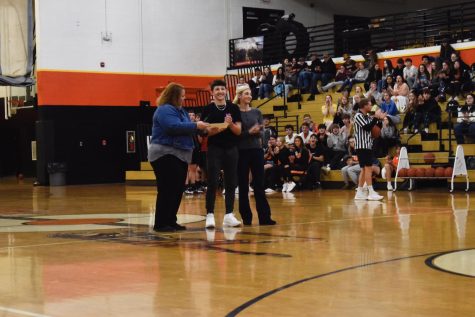 There were 4 teams of students that faced each other during the game, but Tanner team, and Cory teams faced off in the finals. The final score was 22-20 with Cory team taking the win. The announcers were Mr. Ware, Mr. McGill, and Mr. Blake, while the referees were Mr. Hopwood, and Mr. Hott. Without all of the love and support from EHS staff and students, this event would not have been possible.
The event was put together by the Student Government Association. "It was brought up by the fundraising committee, and then was soon brought to all of our attention. Everybody wanted to help out, so it developed from there." said Raigan, an EHS student and member of SGA.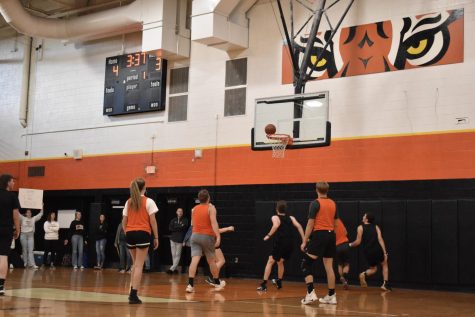 The game was fervent and eventful with music and many supporting, and friendly faces in the crowd. The community surrounding Elkins High School is incredibly closely knit, with everybody looking out for one another.
"It shows that the community cares and wants to lend a helping hand to those who need it," said Issac, an EHS student and member of the crowd.
Leave a Comment