How To: Pumpkin Cream Cheese Muffins (Step-By-Step)
Preheat the Oven to 375°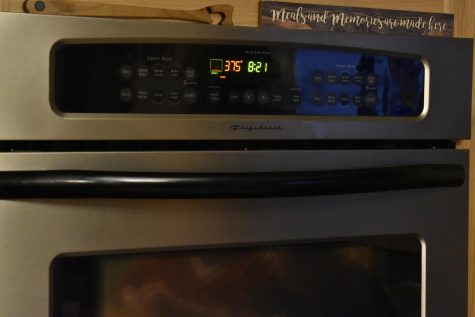 Put the Muffin Liners in the tray.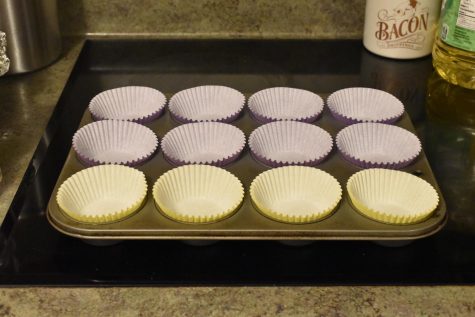 For your Muffin mix you will start by adding 1 3/4 cups of Flour in a medium bowl.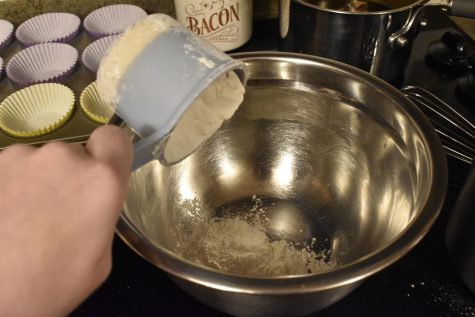 Then add 1 tablespoon of Pumpkin Spice.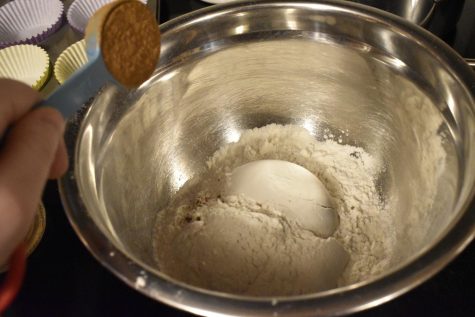 Add 1 teaspoon of baking soda.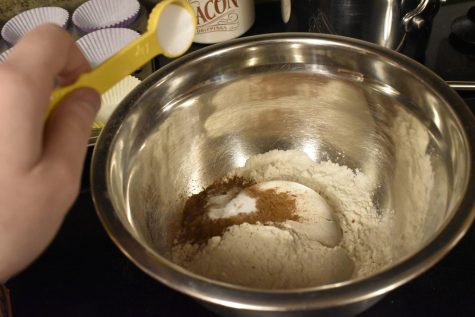 Add 1/2 teaspoon of salt.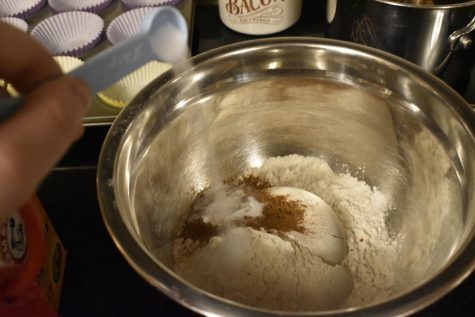 When you are done adding all the ingredients, mix until well combined and set aside.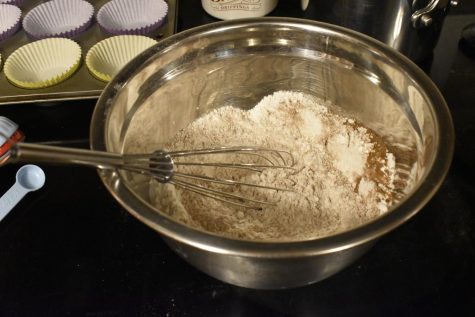 In a larger bowl add 1 can (15 oz) of Pumpkin Puree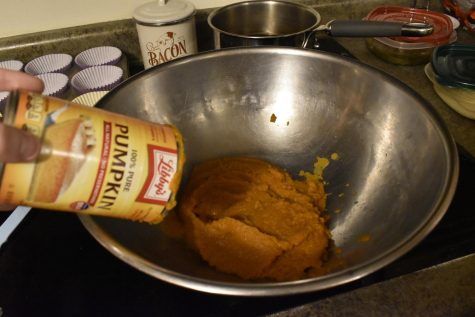 Add 1/2 cup of packed Brown Sugar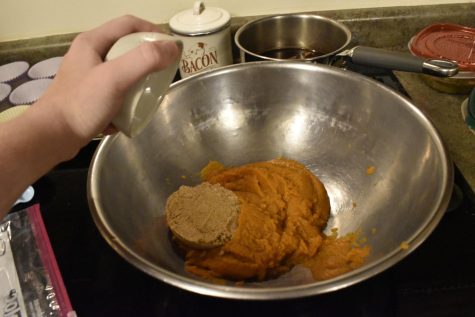 Add 1 cup of Granulated Sugar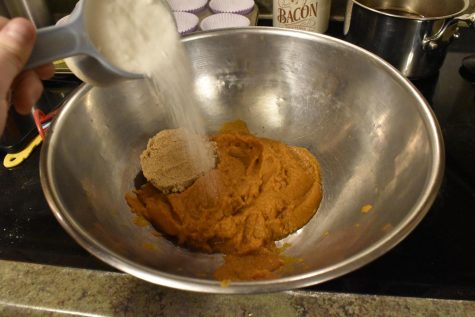 Then after you add all the ingredients in, mix until well combined.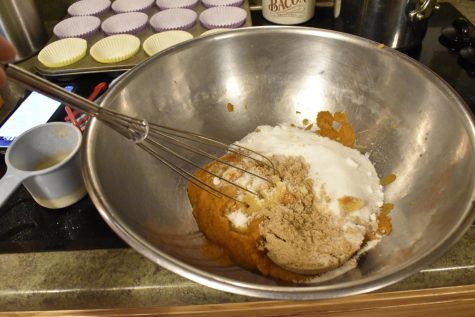 Keep that same bowl out and add 1/2 cup of Vegetable Oil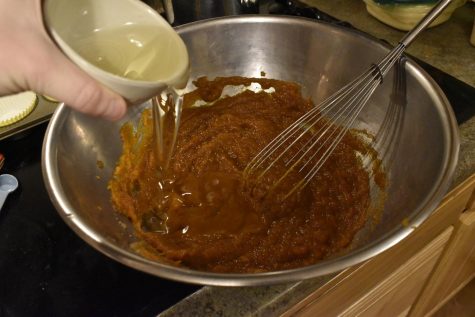 Then add 1 tablespoon of Vanilla Extract.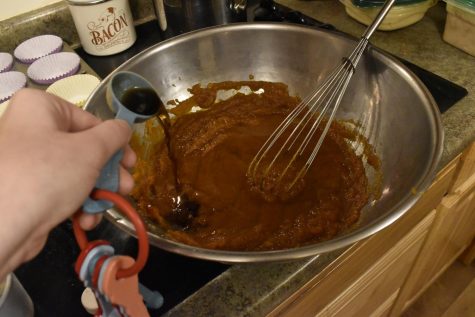 Add 2 large Eggs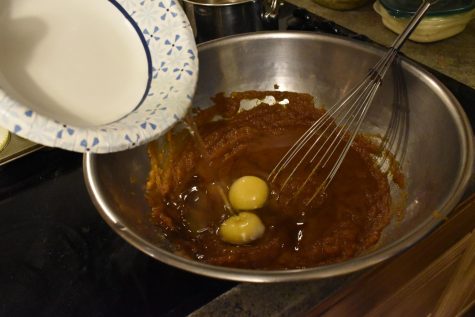 Mix everything until eggs are broken up and  everything is well combined.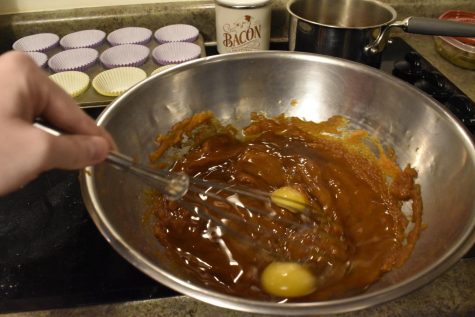 After you mix all your ingredients, you want to take the medium bowl of dry ingredients and combine it with the wet ingredients and make sure you get everything mixed and smooth.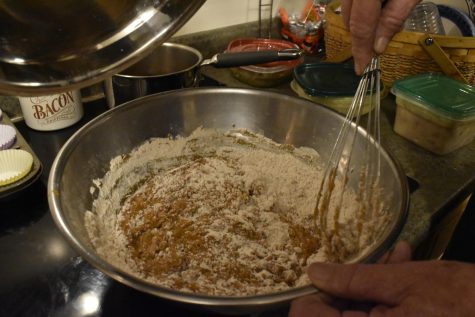 For your Cream Cheese Swirl you will need 8 oz of Cream Cheese softened and make sure to use a mixer so you can get the right consistency.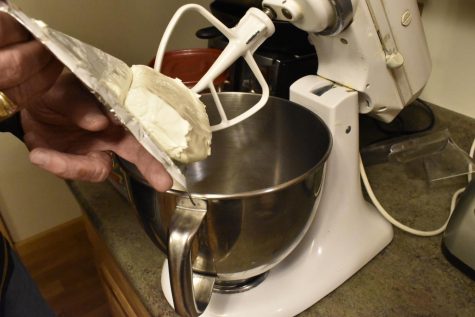 Add 1 large Egg Yolk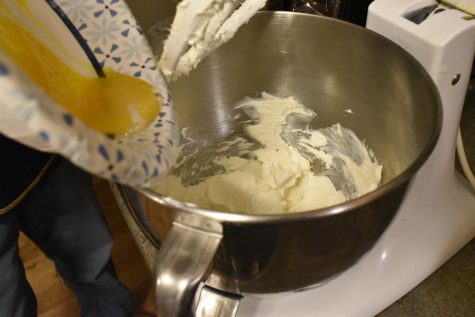 Add 1/4 cup of Granulated Sugar.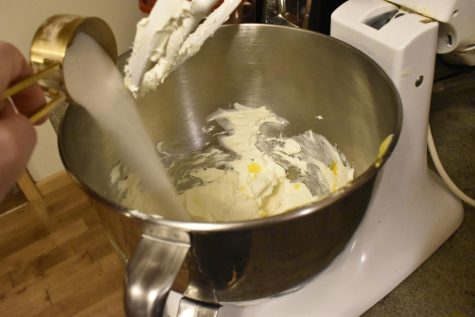 Then add 2 teaspoons of Vanilla Extract.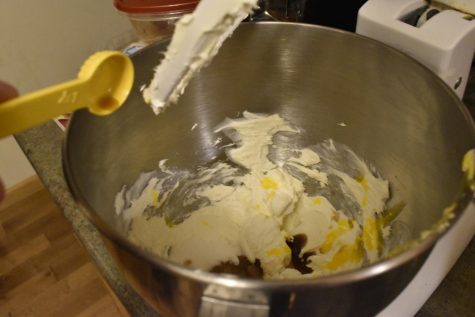 Turn your mixer on to about medium speed and wait until you think it is well combined, after it is mixed up scoop it out into a paper or plastic bowl and set aside.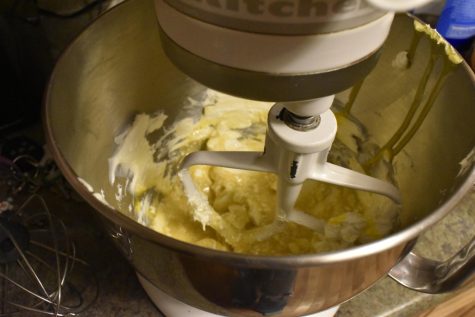 Get your Muffin tray out and take a spoon and scoop out some of the batter into one of the muffin liners.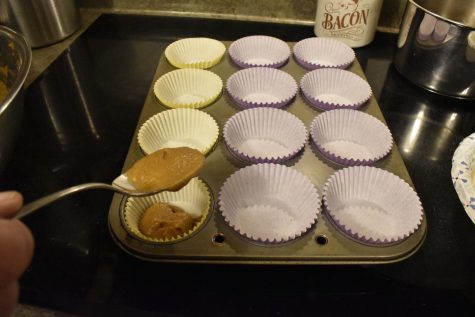 After you do that take a tablespoon of the Cream Cheese mixture and add it on top of the batter mixture. Then take a toothpick and swirl it into a design you want.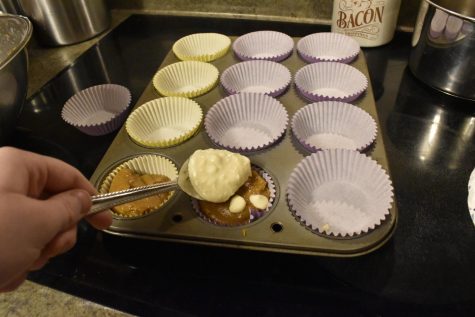 After you are done it should look similar to this.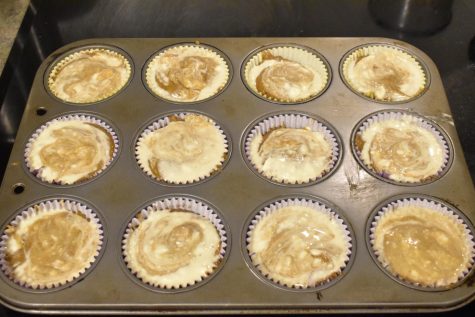 Take the tray and put it in the Oven and bake for 20 minutes.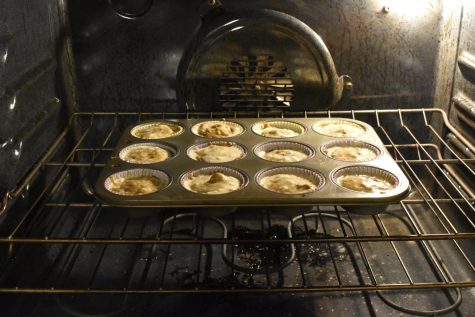 Take them out of the Oven and let them cool for 10 minutes. After 10 minutes take them out of the tray.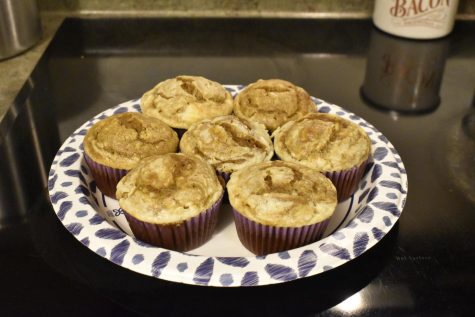 Once cool, they will be ready to eat.