Tigers Player Highlight: Max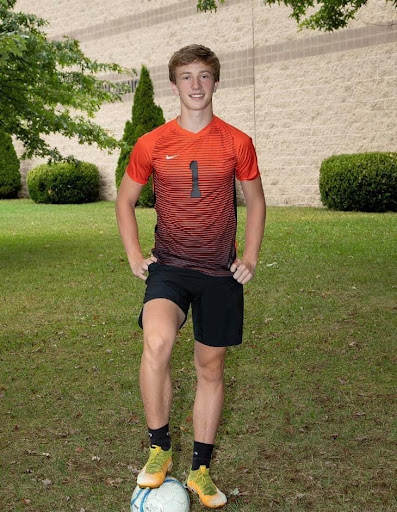 Max has been crushing it on the soccer field this season- literally. He has scored 16 goals in 11 games- the most goals on the team this year.
The Tiger's 5-8-2 record has made it difficult for players to get that chance to score, but Max has found ways game after game. Max started playing soccer when he was five years old, and says that he's enjoyed every moment of it. He's a captain on the team too, and shows his leadership skills while helping out the team.
Isaiah, a junior defender on the Tigers soccer team spoke highly of his teammate. "Max is a great leader on and off the field, and he works really hard."
However, his hard-earned goal scoring streak came to a halt after a sudden hip injury halfway through the season. "I had to sit 4 games out, so that was really hard." Max paused. "I had to find ways to push through and stay healthy until I was able to play again." Now, he is back out on the field, and ready to add more goals to his record. Max and the Fighting Tigers will compete for a sectional title next Thursday at home.
Leave a Comment